August may be quiet here in Washington, but this month-long recess period is the perfect time to reach out to Members of Congress in your home district. Schedule a visit with your elected officials and/or their local staffers and share with them the important social and behavioral science research occurring in your state.
WHO: Social and behavioral science researchers across the country are encouraged to reach out to Members of Congress when they are home for their August recess.
WHAT: The primary purpose of meetings with elected officials in the state is to begin to build or further nurture relationships with policy makers representing your state, district, or institution. These meetings should be used to (1) highlight the importance of social and behavioral science research occurring in the state/district, (2) address any specific policy concerns (more information in the talking points below), and (3) offer yourself (and COSSA) as a resource to the office for additional information on social and behavioral science research and notable findings.
WHERE: Meetings in the district or state offices of your elected officials are a different experience than meeting in DC. They tend to be longer, more relaxed, and more informative since there aren't the same demands and competing schedules. As a constituent, you are poised to have very effective local meetings.
WHEN: Congress is on recess for the month of August, returning to Washington after Labor Day. These next few weeks are an ideal time to reach out.
WHY: COSSA works to maintain support for social and behavioral science research in DC, but as constituents and researchers with important expertise, your opinions, concerns, and recommendations carry more weight. It is no secret that social and behavioral science research has had its challenges in Congress— all the more reason for you to get involved!
HOW: Check out our Advocacy Handbook for a guide to meeting with Members of Congress and staff and other resources below for more on how to be an effective advocate for the social and behavioral sciences.
Use the resources below to help you prepare for your meeting.
How to schedule a visit
Talking points
Materials
Following up
Don't have time for an in-person visit? You can still write to your elected officials with our POPVOX tool and urge them to support social and behavioral science when Congress reconvenes after Labor Day.
Good luck! And don't forget to tell us how it went!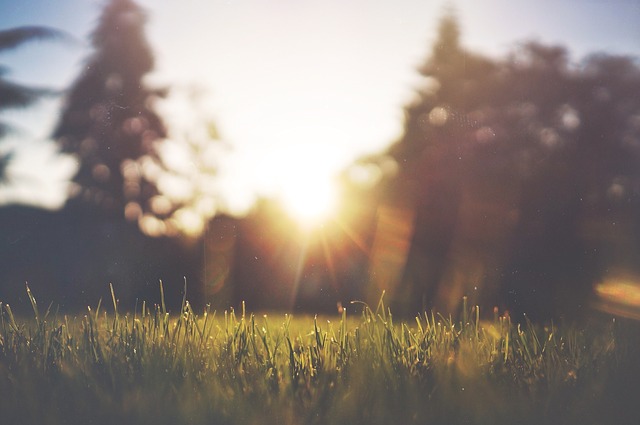 ---
How to schedule a visit
You can request an in-person meeting by calling the Member's district office (the telephone numbers will be on the Member's website). You can make your request over the phone or ask for the name and contact information of the scheduler and request a meeting by email. Be clear that you are looking to schedule a meeting in the district, not in DC.
While you should always ask to meet with the Member, you may end up meeting with staff instead—do not be discouraged! Congressional staff are crucial to keeping the Member informed about the topics in their portfolio and may actually be more knowledgeable about the particulars of the issue you have come to discuss. Back to top.
---
Talking points
This visit is your opportunity to introduce yourself as someone who cares about the social and behavioral sciences and to offer to serve as a resource for them to call on in the future. You don't necessarily need to have a more in-depth policy discussion, though talking points on current policy topics are provided.
Below are general talking points to help guide your conversation:
Thank you for meeting with me. [Introduce yourself and briefly describe your work.] In addition to my day job, I am a member of the Consortium of Social Science Associations, which works to advance federal support for social and behavioral science research.
I would like to talk with you about the importance of social and behavioral science research, particularly in our state.
Social and behavioral science research is supported across the federal government, including at the National Science Foundation, National Institutes of Health, Department of Justice, Department of Defense, federal statistical agencies, and many other departments and agencies.  This support helps us as a nation better address complex, human-centered questions, such as:[Provide more specifics on your work or research conducted at your institution.]

How to convince a community in the path of a tornado to seek cover; or
Ways to slow the HIV/AIDS epidemic; or
How to thwart cybercrime and protect Americans' privacy and security in an increasingly connected world.

[If you are comfortable, use the policy/agency-specific talking points to discuss current legislation impacting social and behavioral science research.]
[Ask the Member or staff person if there are any issues for which it would be helpful to receive findings from the social and behavioral sciences.]
Thank you very much for taking the time to speak with me today. I hope you will use me and COSSA as resources in the future.
---
Materials
Feel free to bring copies of any of the handouts below (as well as your business card) to leave with the staff member as a supplement to your conversation. Select materials that are the most relevant to what you plan to discuss. For example, if you intend to discuss NSF funding, print off the documents below pertaining to NSF.
General Information
Fiscal Year (FY) 2016 Funding
National Science Foundation (NSF)
National Institutes of Health
Agency for Healthcare Research and Quality (AHRQ)
Federal Statistical Agencies
Education
NSF Authorization (COMPETES)
NIH Authorization (21st Century Cures/Medical Innovation)
---
Following up
After your meeting, send a follow-up email to anyone with whom you have met. Thank them for taking the time to meet and provide any additional information or answers to questions that came up during the meeting. The goal of these emails is not just to be polite; you want to establish a line of communication between you and the Member or staff member in hopes that they will reach out to you and draw on your expertise in the future.
Try to find organic ways to stay in touch. No one wants to receive frequent unsolicited emails, but you could send updates about your research from time to time if they seemed interested, or forward the occasional press release or news story highlighting research in their district.
Besides following up directly with the Member or their staff, get in touch with COSSA and tell us how your meeting went! We have created a feedback form where you can report who you met with and share any important information you learned during your meeting. You can also ask for our help in following up with the office. Back to top.