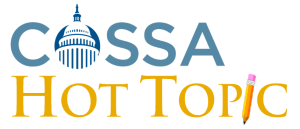 The National Institutes of Health (NIH) has been working for the last few years to enhance its stewardship of and increase transparency over the clinical trials it funds. The agency, which is the largest funder of clinical trials in the U.S., issued a Notice of Revised NIH Definition of "Clinical Trial" (NOT-OD-15-015) in late 2014 laying out a new, expanded definition to govern which research projects are to be categorized as a "clinical trial" from here on out.
While this change has been in process for the last few years, it wasn't until more recently that the biomedical and behavioral research community started to take notice of the potentially significant impacts this new definition could have on a variety of basic research activities funded by the NIH, which will now be considered clinical trials. Although it was developed with the traditional NIH biomedical research clinical trial in mind and in response to concerns about study results going unreported, the social and behavioral sciences are impacted as well.
The 2016 notice states that "the revision is designed to make the distinction between clinical trials and clinical research studies clearer and to enhance the precision of the information NIH collects, tracks, and reports on clinical trials." While it further states that the intention is not to "expand the scope of the category of clinical trials," the resulting policy does just that.
Read on for COSSA's full analysis of the changes.