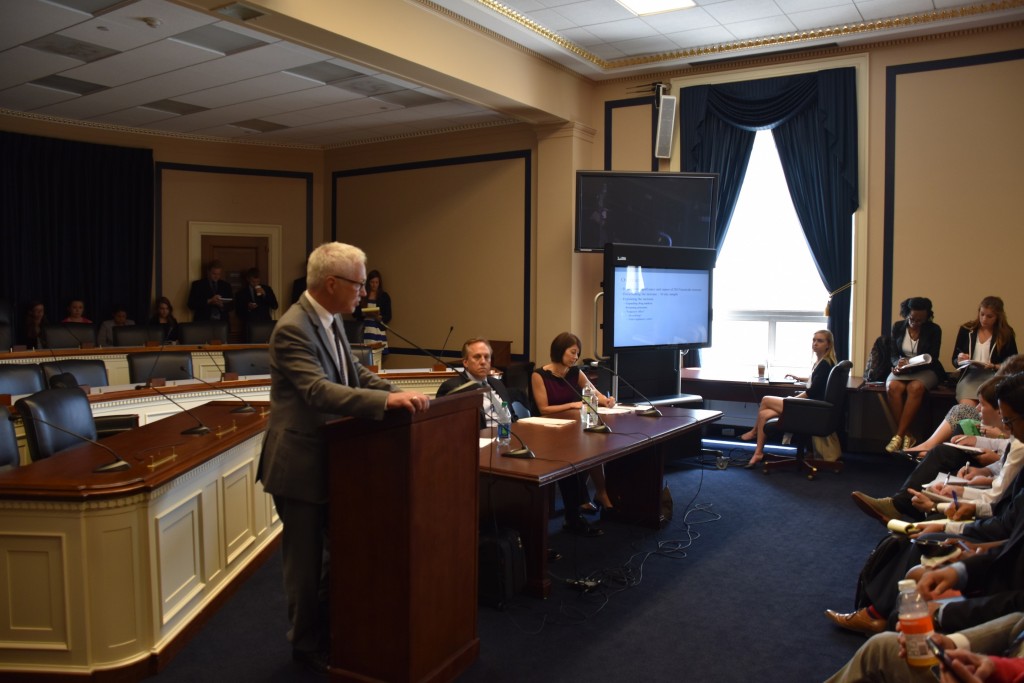 On July 7, COSSA and the Crime and Justice Research Alliance (CJRA) hosted the first in a series of "Ask a Criminologist" Congressional Roundtables. This briefing highlighted the work of Dr. Richard Rosenfeld of the University of Missouri, St. Louis on possible research directions to identify the causes of the sharp increase in U.S. homicides in 2015 (slides available here). Dr. Rosenfeld presented to over 130 attendees and was joined by CJRA chair Dr. Nancy La Vigne and Washington Post crime reporter Tom Jackman for a panel discussion and audience questions.
The audience of Capitol Hill staff and community stakeholders asked questions about the effectiveness and prevalence of community policing, the role of the federal government in both decreasing the homicide rate and keeping track of the homicides that occur, and how confidence can be restored in police departments. Attendees also inquired as to the next steps in research on the homicide increase, including whether demographics, changing gun laws, or comparisons of cities should be included in the analysis.
More information about the Crime & Justice Research Alliance can be found here. Rosenfeld's National Institute of Justice-commissioned research can be found here.