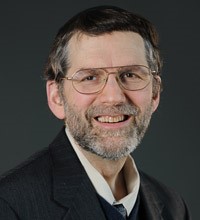 On September 28, National Institutes of Health (NIH) director Francis Collins announced the selection of Michael S. Lauer as the new Deputy Director for Extramural Research. Collins noted that Lauer brings both research expertise and administrative skills to the job, as well as "keen insights into the world of extramural research." Lauer is expected to begin this new position within the coming weeks.
Lauer served as the National Heart, Lung, and Blood Institute (NHLBI) director of the Division of Cardiovascular Sciences. Prior to that, he served as director of NHLBI's Division of Prevention and Population Science, and most recently, the NIH co-chair for President Obama's Precision Medicine Initiative.
Lauer received his MD from Albany Medical College and interned in medicine at Massachusetts General Hospital and Harvard Medical School, where he also served his residency in medicine. He was a Clinical Fellow in Medicine (Cardiology) at Harvard Medical School and Beth Israel Hospital in Boston. Lauer also served as a Research Fellow in the Framingham Heart Study at Boston University Medical School.
Lauer's primary research interests include cardiovascular clinical epidemiology and comparative effectiveness, with a focus on diagnostic testing. He also has a strong background in leadership of the cardiovascular community and longstanding interests in medical editing and human subjects protection.