Following last week's midterm Congressional elections, Republicans have gained control of both chambers of Congress when the 114th Congress is seated in January. Congress returned last week for the start of a month and a half-long lame duck session. On their plate includes must-pass legislation such as the fiscal year (FY) 2015 appropriations bills and defense authorization bill. However, with the party calculus significantly changed starting next year, action on spending bills and other legislative issues in the lame duck will be all but easy. See the articles that follow for more information.
One thing is for certain—membership on and leadership of Congressional committees important to the COSSA community will change next year. The graphics below provide a preliminary snapshot of the vacancies on relevant committees resulting from the election. What is not shown, however, is the total number of seats Democrats will lose as a result of the new Senate Republican majority; it remains unclear at this time how the majority and minority seats will be divvied up next year, which is expected to result in fewer seats for Democrats on Senate committees.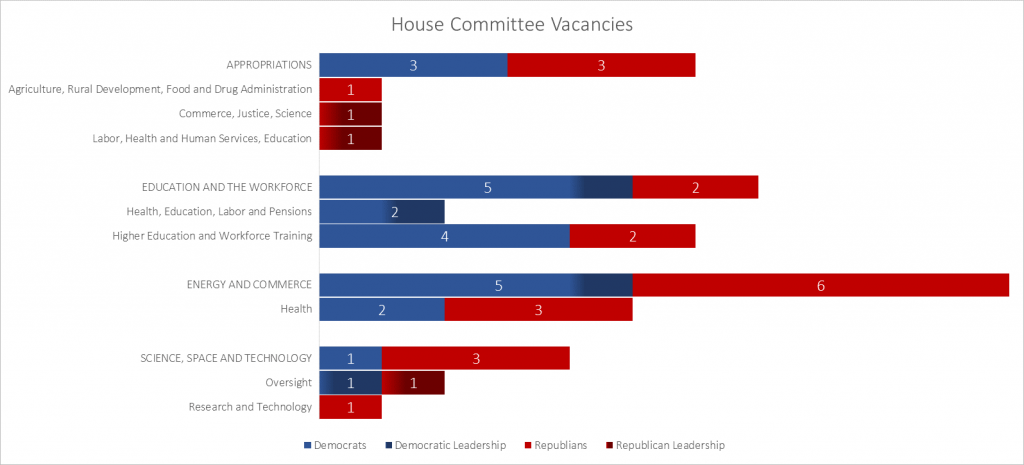 COSSA will continue to report on the appointments to Congressional committees in the 114th Congress.
Back to this issue's table of contents.
Updated 11/20/2014