Coalition for the Advancement of Health Through Behavioral and Social Sciences Research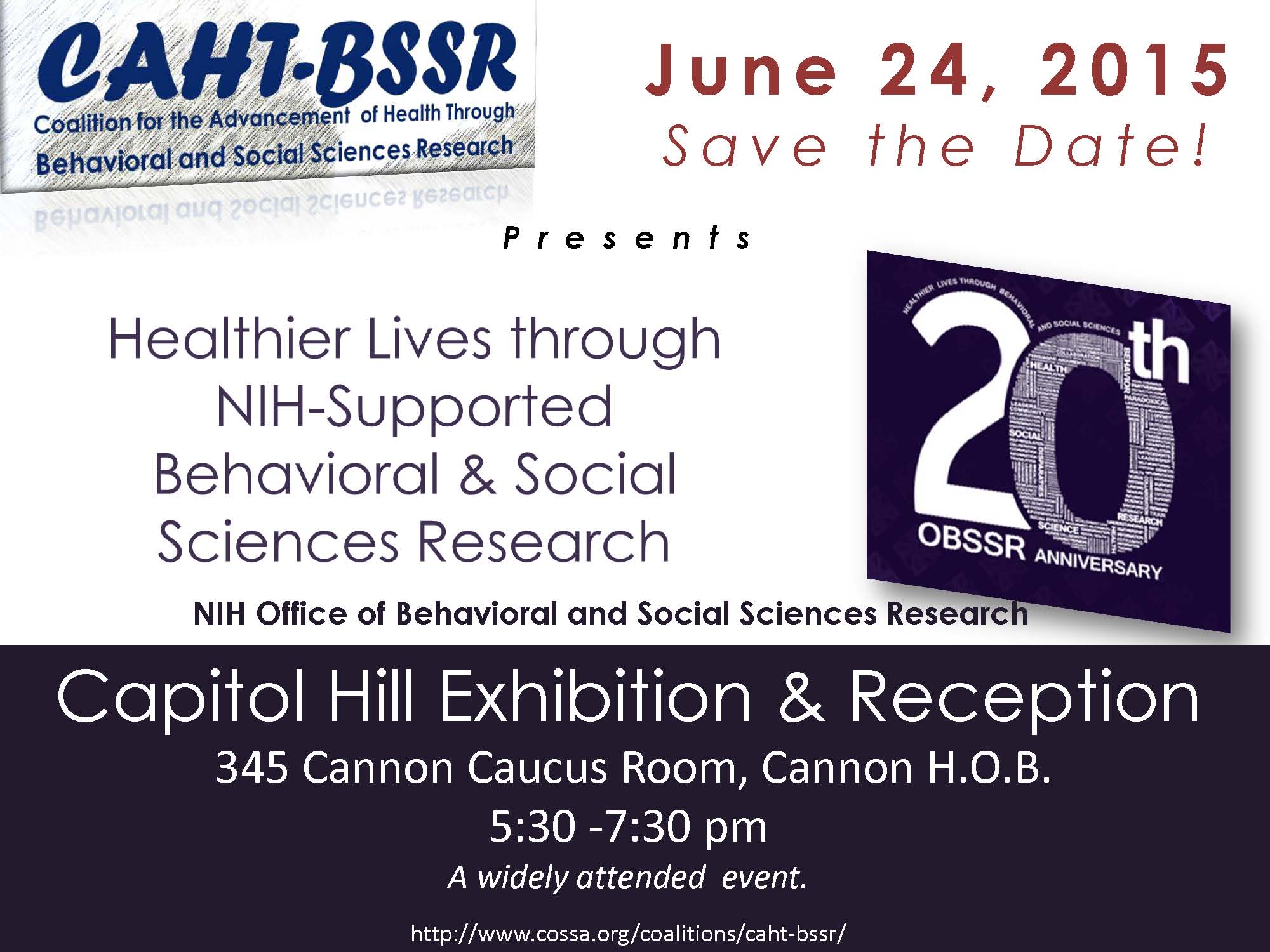 To RSVP to attend the Celebration, please click here.
Co-sponsors as of May 15th
AcademyHealth
American Anthropological Association
American Economic Association
American Educational Research Association
American Psychological Association
American Psychosomatic Society
American Sociological Association
Association of American Geographers
Center for Advanced Study in the Behavioral Sciences at Stanford University
Coalition to Promote Research
Consortium of Social Science Associations
Council on Social Work Education
Federation of Associations in Behavioral & Brain Sciences
Lewis-Burke Associates LLC
National Association of Social Workers
National Communications Associations
Population Association of America/Association of Population Centers
Society for Social Work and Research
Society for Research in Child Development
---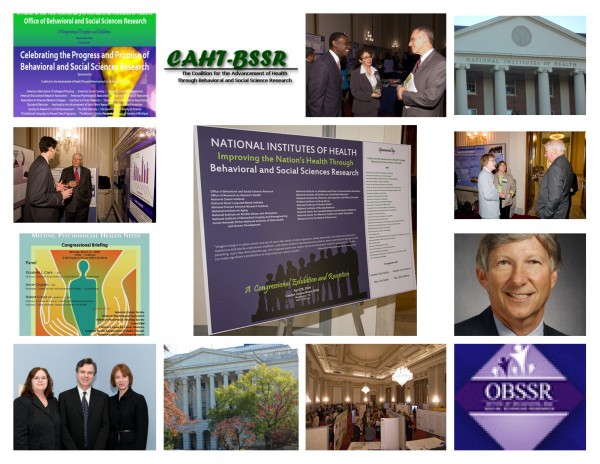 CAHT-BSSR was formed by COSSA in September 1993 to support the Office of Behavioral and Social Science Research (OBSSR) at the National Institutes of Health (NIH).
The Coalition actively monitors and provides information on the importance of the office. Working closely with NIH officials, Members of Congress and their staffs, and other policymakers to advocate for funding for OBSSR, CAHT-BSSR serves as a liaison between NIH and researchers in these disciplines to enhance the behavioral and social science research at NIH.
Perspectives of the New Acting OBSSR Director – William Riley, Ph.D.
More from Riley:
OBSSR at 20: "No more exciting time to be a behavioral and social scientist"
Precision Medicine: Not just "genes, drugs, and disease"
---
---
CAHT-BSSR Co-Chairs
Angela L. Sharpe
, MG, Deputy Director for Health Policy, COSSA, alsharpe at cossa.org
Patricia C. Kobor
, MA, Senior Science Policy Analyst, American Psychological Association, pkobor at apa.org  
---
Coalitions | CPR | CAHT-BSSR | CEDS