About COSSA | Board of Directors | Staff Directory | Bylaws
---
Wendy A. Naus, Executive Director
wnaus@cossa.org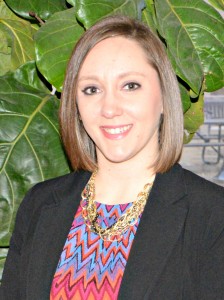 Wendy Naus joined COSSA as its Executive Director on January 1, 2014. She came to COSSA from Lewis-Burke Associates LLC, a Washington, D.C. lobbying firm, where since 2004 she represented the federal policy and research interests of national scientific associations and leading U.S. research universities. Over the last decade, Ms. Naus has worked to promote federal policies and legislation important to social and behavioral scientists, advocated for sustained funding for social science and other scientific research and training programs at the National Science Foundation, National Institutes of Health, and other federal agencies, and engaged with Congress, federal agencies, and the broader scientific community to promote the value of federally-funded social and behavioral science research.  A native of Buffalo, New York, Ms. Naus holds a B.A. in political science and urban studies from Canisius College, graduating magna cum laude.
Angela L. Sharpe, MG, Deputy Director
alsharpe@cossa.org
Angela Sharpe is the Deputy Director  for the Consortium of Social Science Associations, where she is responsible for lobbying Members of Congress and their staff on health and behavior research and representing COSSA to executive branch agencies, particularly the Department of Health and Human Services. She runs two coalitions out of the COSSA office: The Coalition to Promote Research (CPR), which has functioned to promote peer-reviewed research supported by the National Institutes of Health (NIH) and the National Science Foundation (NSF); and the Coalition For the Advancement of Health Through Behavioral and Social Science Research (CAHT-BSSR), which works with NIH's Office of Behavioral and Social Science Research to infuse health and behavior issues throughout NIH. Angela also leads the Collaborative for Enhancing Diversity in Science (CEDS), organizations dedicated to increasing the diversity of individuals involved in the scientific enterprise. Angela joined the COSSA staff in 1995. Previously, she served as a legislative assistant to former Rep. Carrie P. Meek (D-FL) and to the late Rep. R. Lawrence Coughlin (R-PA). Prior to working on Capitol Hill, Angela worked for the Library of Congress' National Library Service for the Blind and Physically Handicapped. She earned her Master in Government from The Johns Hopkins University. She has a B.S. in industrial relations and a B.S. in psychology from the University of North Carolina at Chapel Hill.
Julia Milton, Assistant Director for Public Affairs/Government Relations Associate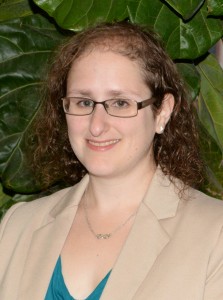 jmilton@cossa.org
Julia Milton joined COSSA in 2012. She works on issues affecting the Centers for Disease Control and Prevention, Agency for Healthcare Research and Quality, and Department of Agriculture research agencies, among others. Julia also assists with COSSA's communications efforts. She previously worked at the George Washington University as a research assistant. Julia is a Phi Beta Kappa graduate of Wesleyan University with a dual B.A. in government and English.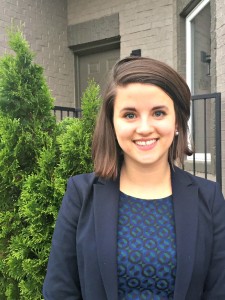 Camille Hosman, Government Relations Associate
chosman@cossa.org
Camille Hosman joined COSSA in 2016. She assists in outreach to Congress and the federal agencies and supports COSSA's communication efforts. She previously worked with the state and federal government relations offices for the University of Missouri System and helped promote policy in support of science and higher education. A Missouri native, Camille holds her B.A. in political science from the University of Missouri-Columbia.
Mailing Address
Consortium of Social Science Associations
1701 K St. NW, Suite 1150
Washington, DC 20006
Phone: (202) 842-3525
Fax: (202) 842-2788